You have not enabled Javascript. The website works only to a limited extent.
Prices
Unique accomodation at reasonable prices in Stralsund
Rooms with shared sanitary

Room Category
per Night / per Person
6-Bed
20 €
5-Bed
25 €
4-Bed
25 €

Rooms with shared sanitary

Room Category
per Night / per Room
3-Bed
80 €
2-Bed
60 €
Single
45 €

Rooms with Bathroom inside

Room Category
per Night / per Room
3-Bed/ Bathroom
90 €
2-Bed/ Bathroom
70 €
Double/ Bathroom
70 €
Single/ Bathroom
55 €
Apartment


for 2 Person with Doublebed / Bathroom / Mini-Kitchen

85 €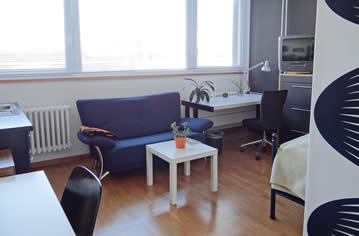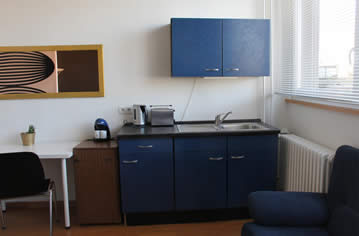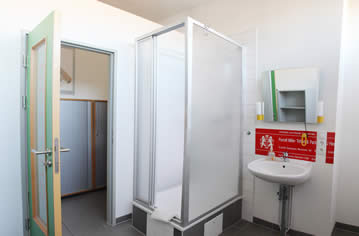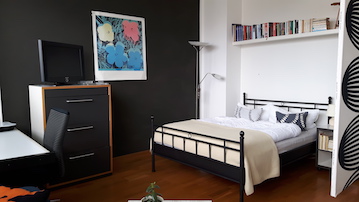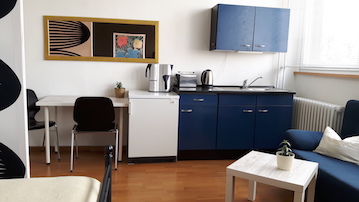 All prices include final cleaning. Breakfast and bed linen/towels and other services can be booked separately. Own linens can be brought along.
From June 14th to August 29th there is a surcharge of 5 EUR / person / day, which will be added to the reservation offer by the hostel. A minimum stay of 3 nights is required on public holidays.
0-3 year old children are free, when sleeping in parents' bed or in your own brought cot. Gender segregation in the rooms is desired, but can not be guaranteed. Sleeping bags are not allowed.
Important! No bunk beds in 2- to 5-bed rooms.
The price includes 7% VAT on accomodation and 19% tax on services. Group rates on request. Prices are subject to change without notice.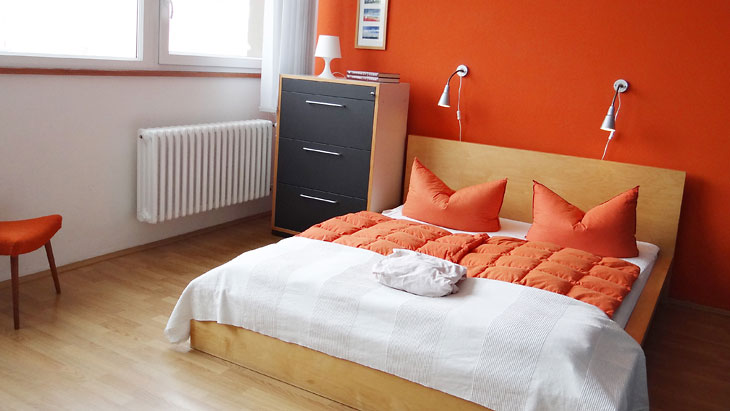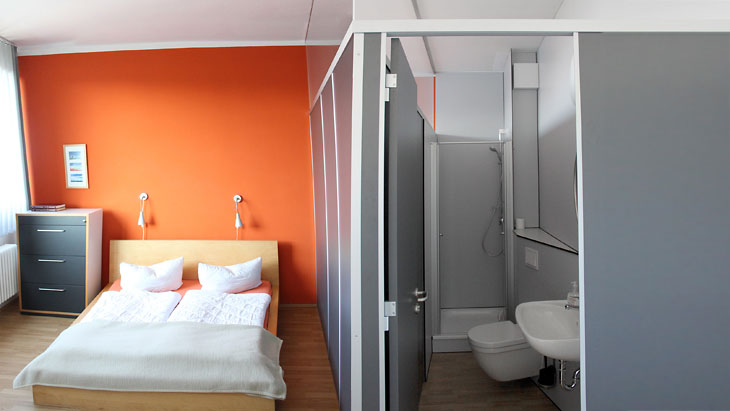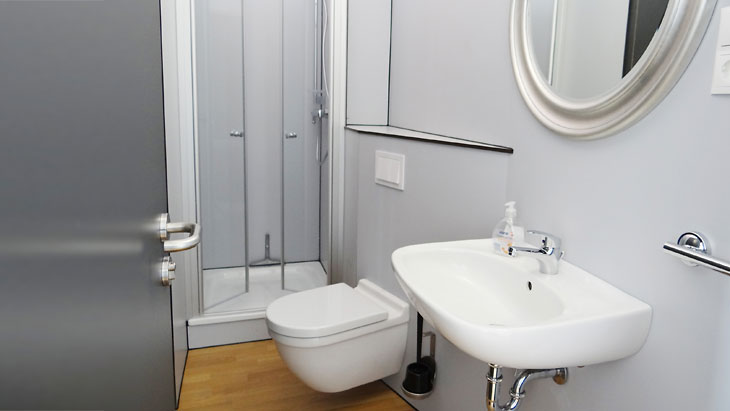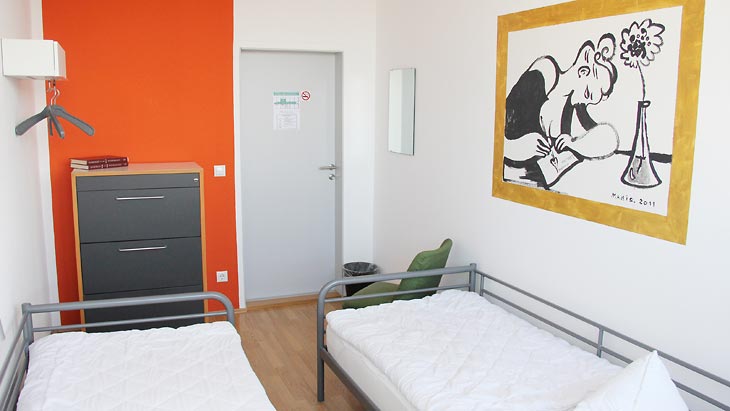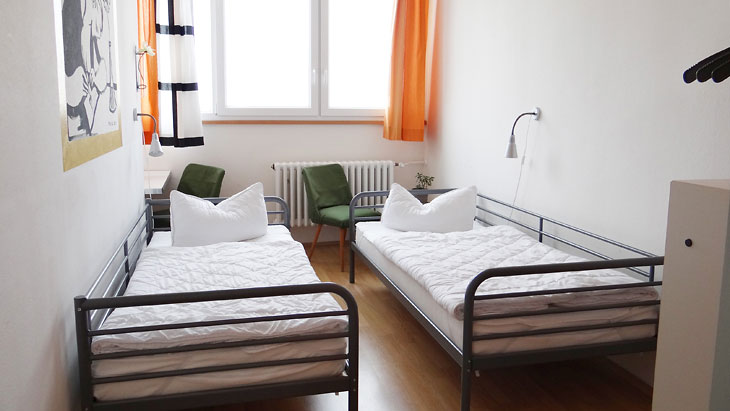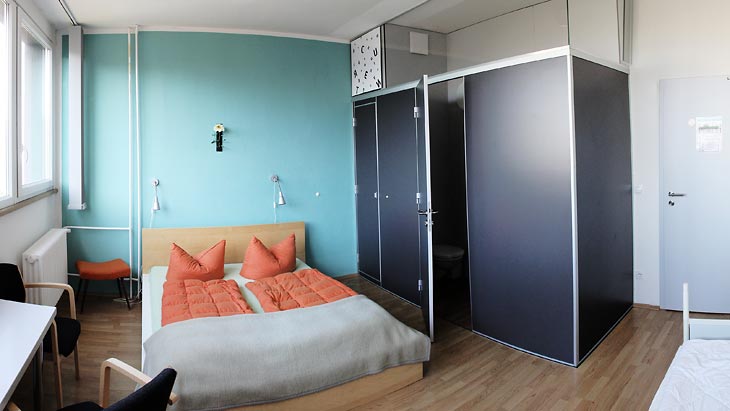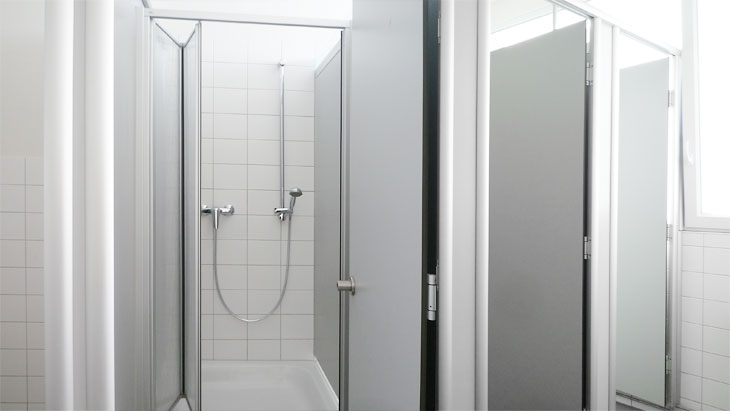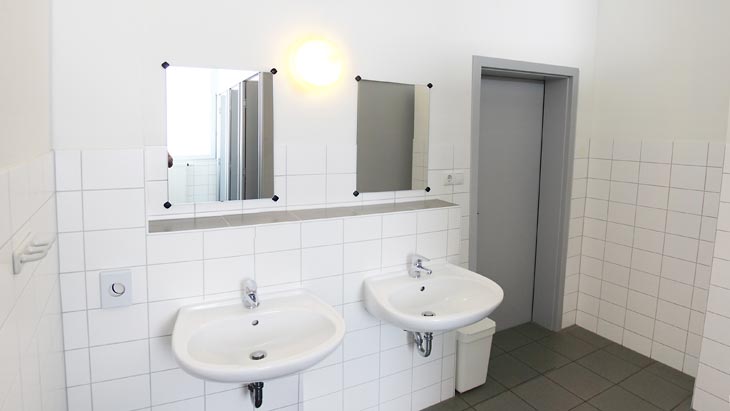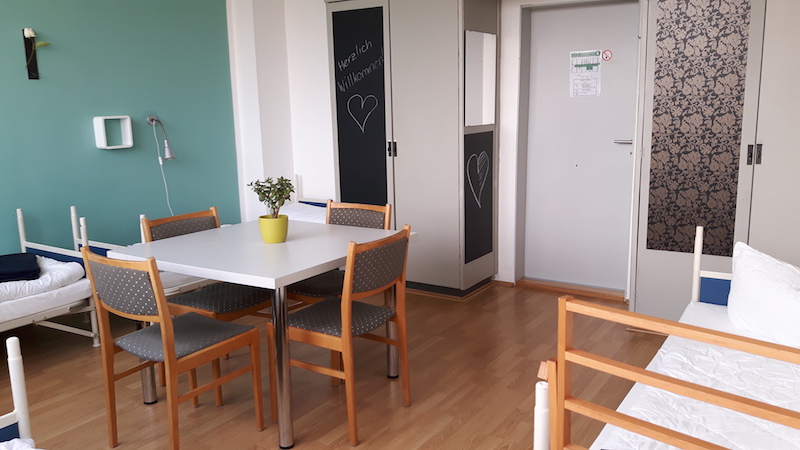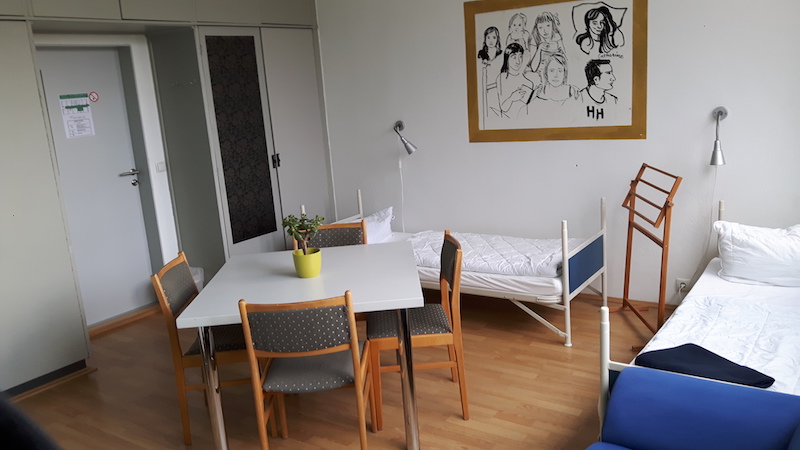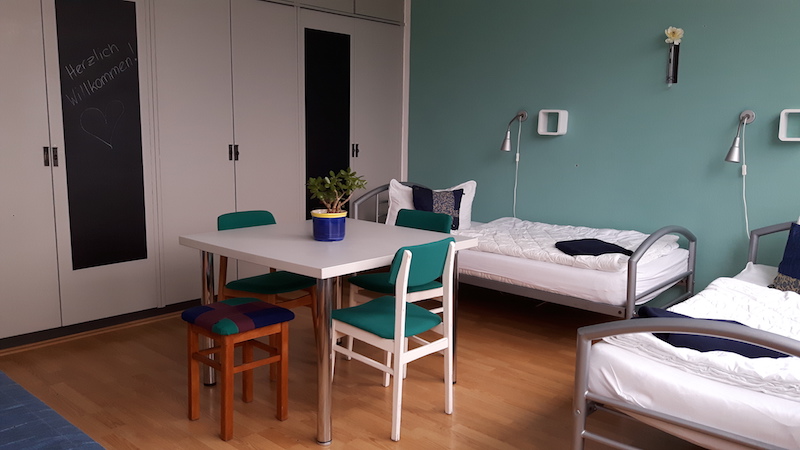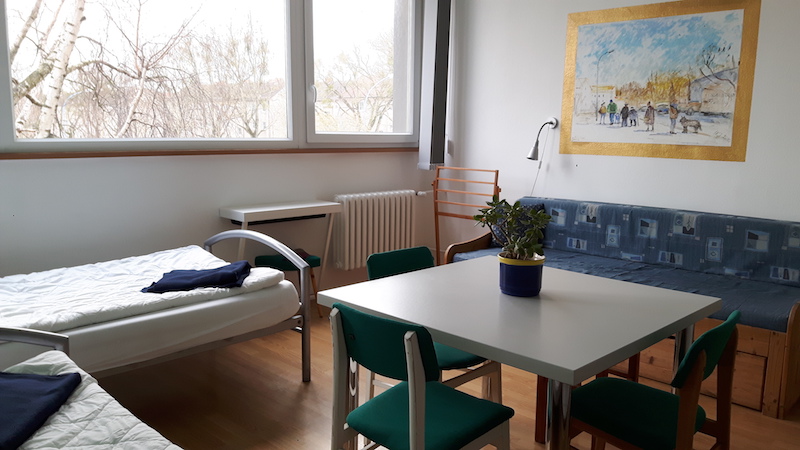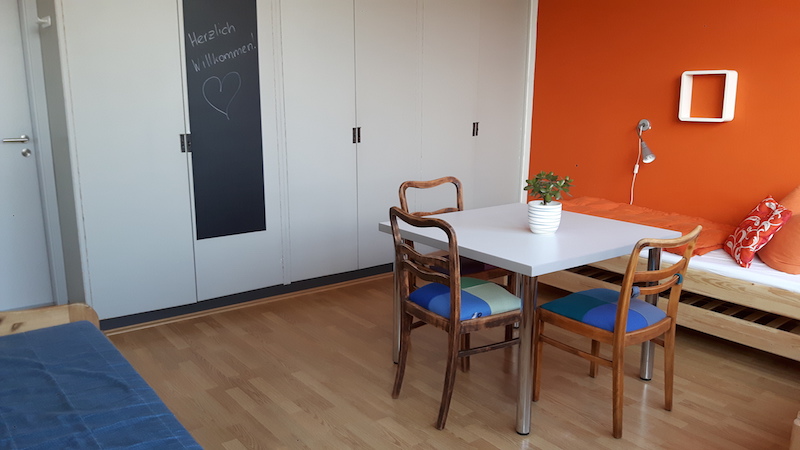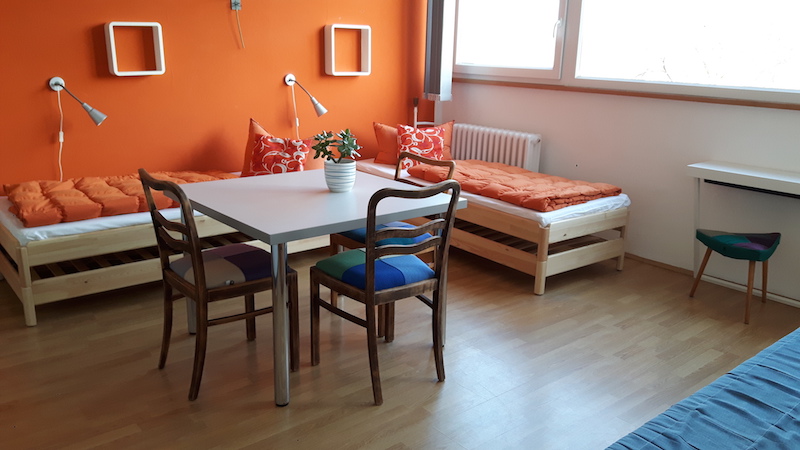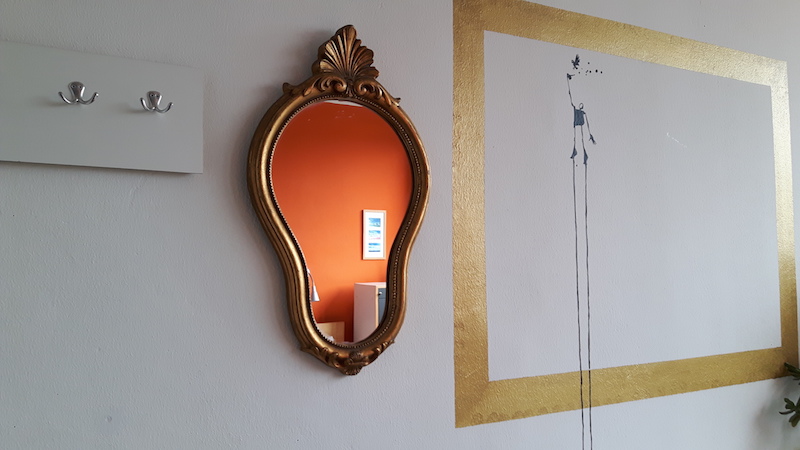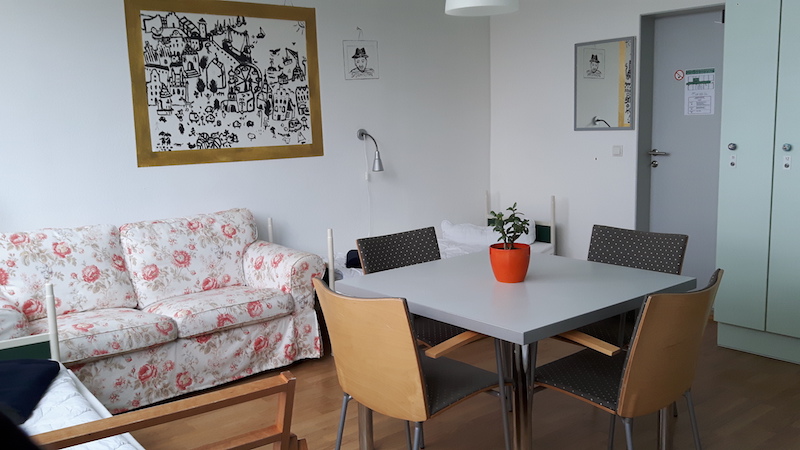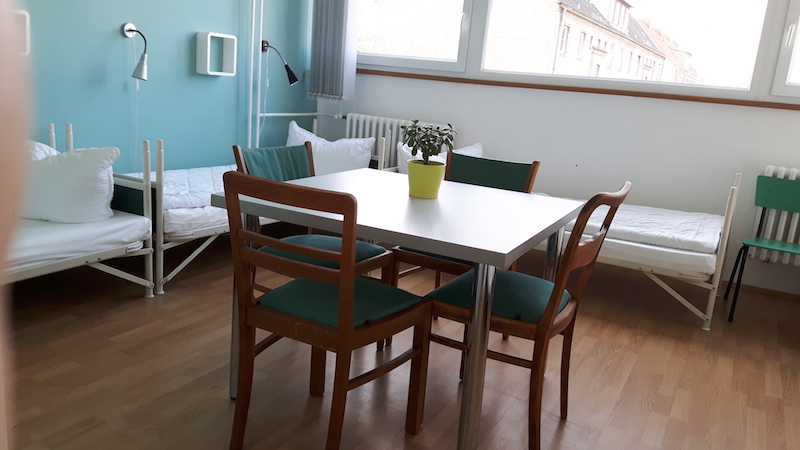 Services included
WLAN
Bicycle Garage lockable
Parking infront of Hostel
Parking with Motobikes at Hostel Area
Extra Services
Breakfast
11,00 €
Breakfast Children
6,00 €
Packed lunch
8,00 €
Bedlinen ²
7,00 €
Cot for Rent ¹
10,00 €
Towel for Rent ²
2,00 €
Bicycle for Rent ¹
10,00 €
Parking at Hostel Area


16pm–10am per car (limited number)

6,00 €
¹ per day ² per rent
Reductions
children 0–3 years free in parents bed or own travel cot
groups of more than 15 persons 5% discount per person / per bed (except July/August)
Information
All meals included (breakfast, lunch packet, warm dinner) for groups of more than 15 persons booked in advance
Deposit: We request that groups leave a deposit of € 15 per person at check-in for settlement in case of damages.