You have not enabled Javascript. The website works only to a limited extent.
Prices
Unique accomodation at reasonable prices in Stralsund
Rooms with shared sanitary

Room Category
per Night / per Person
Single
49 €
2-Bed
65 €
3-Bed
85 €
4-Bed
105 €
5-Bed
130 €

Rooms with Bathroom inside

Room Category
per Night / per Room
Single/ Bathroom
59 €
2-Bed/ Bathroom
75 €
Double/ Bathroom
75 €
3-Bed/ Bathroom
95 €
Apartment


for 2 Person with Doublebed / Bathroom / Mini-Kitchen

90 €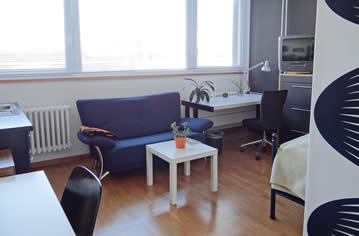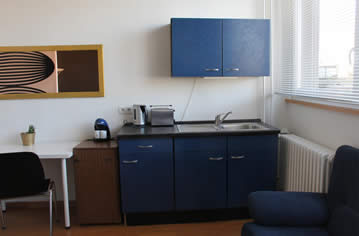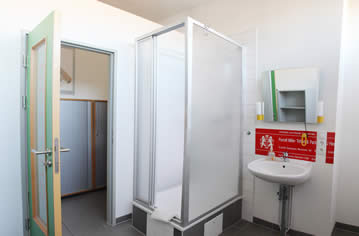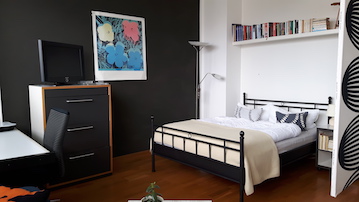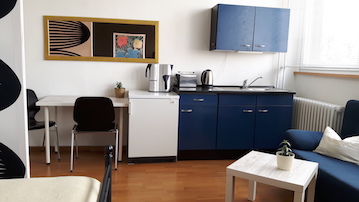 All prices include final cleaning. Breakfast and bed linen/towels and other services can be booked separately. Own linens can be brought along.
From May 9th to September 15th there is a surcharge of 5 EUR / person / day, which will be added to the reservation offer by the hostel. A minimum stay of 3 nights is required on public holidays.
0-3 year old children are free, when sleeping in parents' bed or in your own brought cot. Sleeping bags are not allowed.
Important! No bunk beds!
The price includes 7% VAT on accomodation and 19% tax on services, as well as a city accommodation tax of 5% on the net overnight price.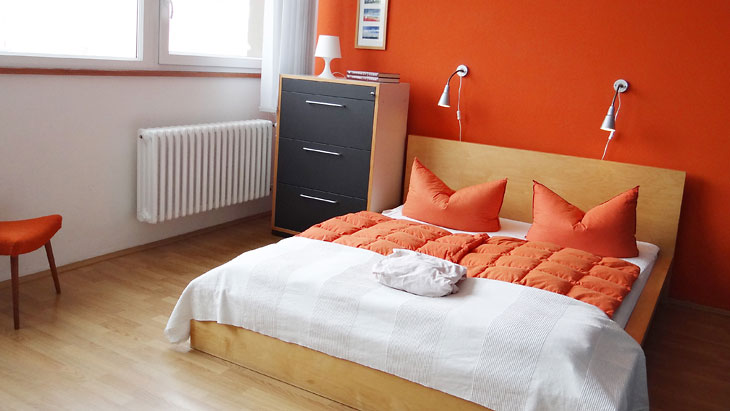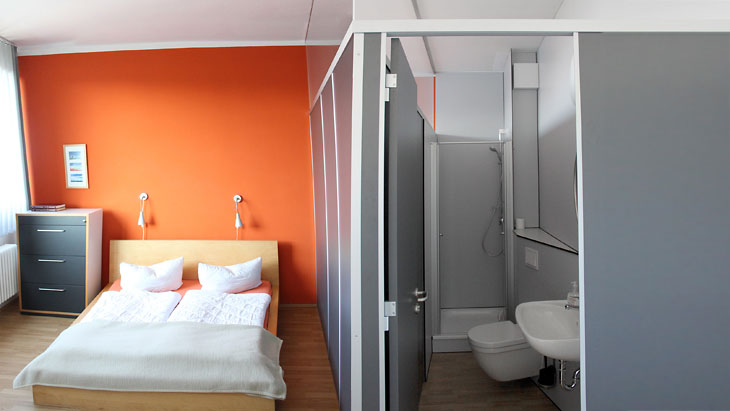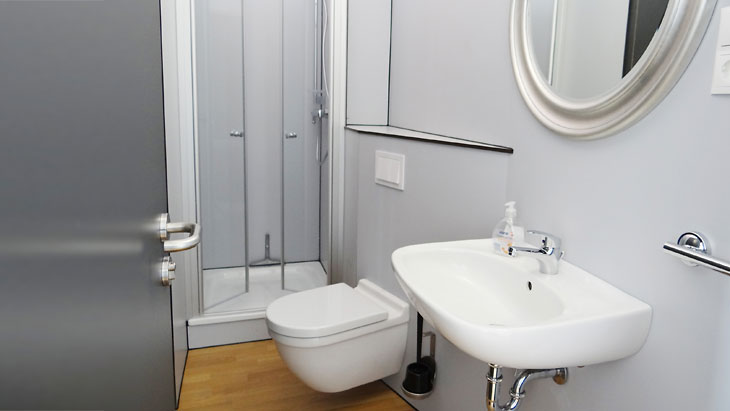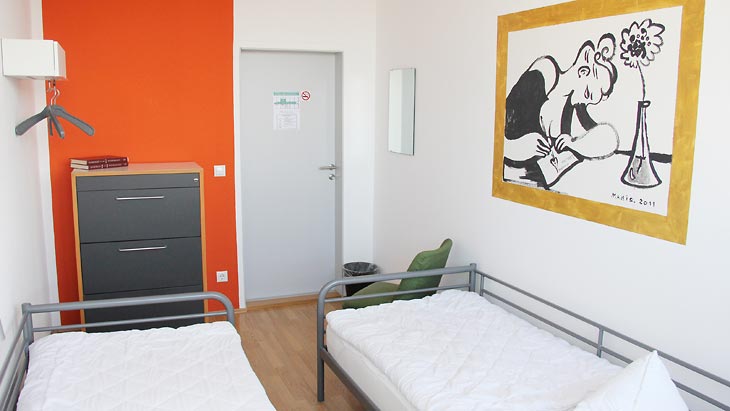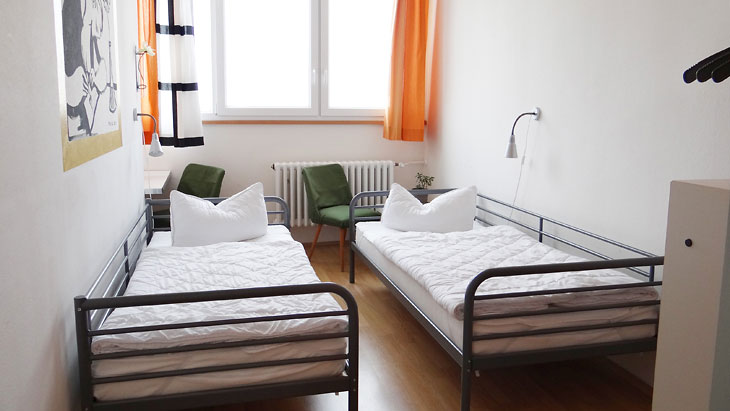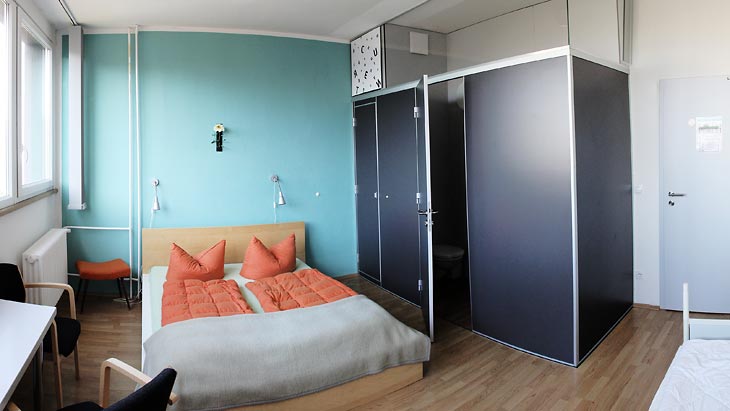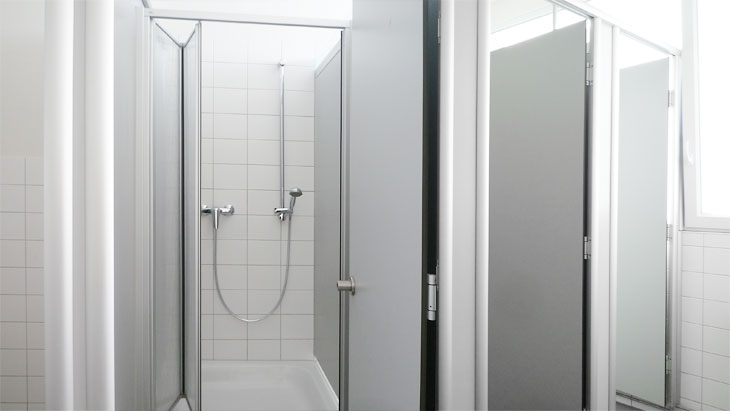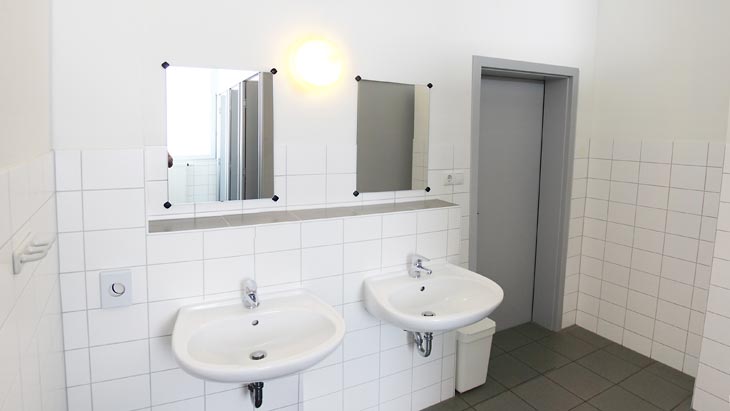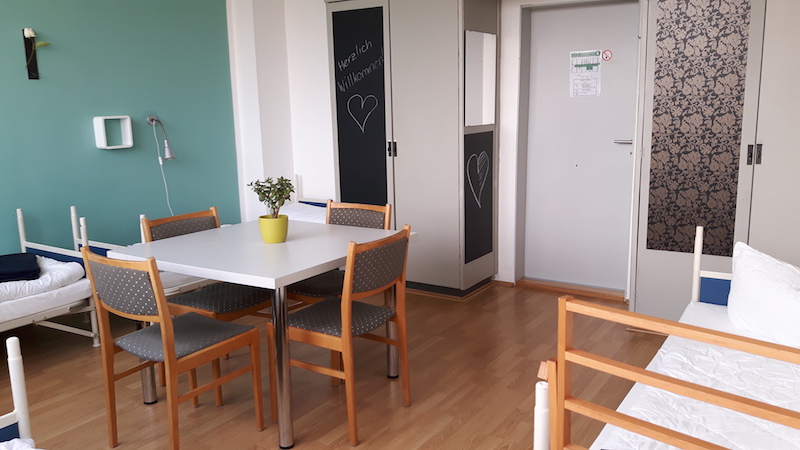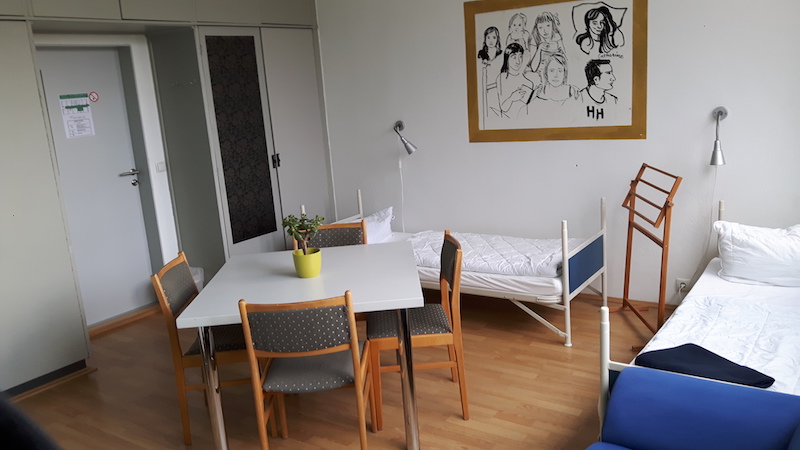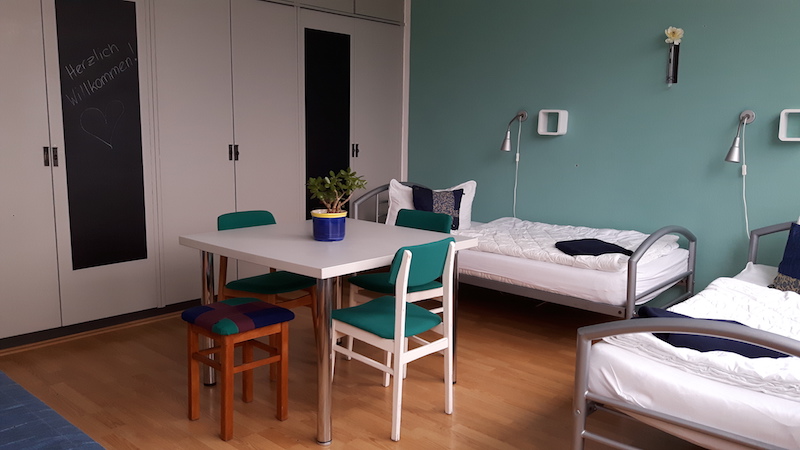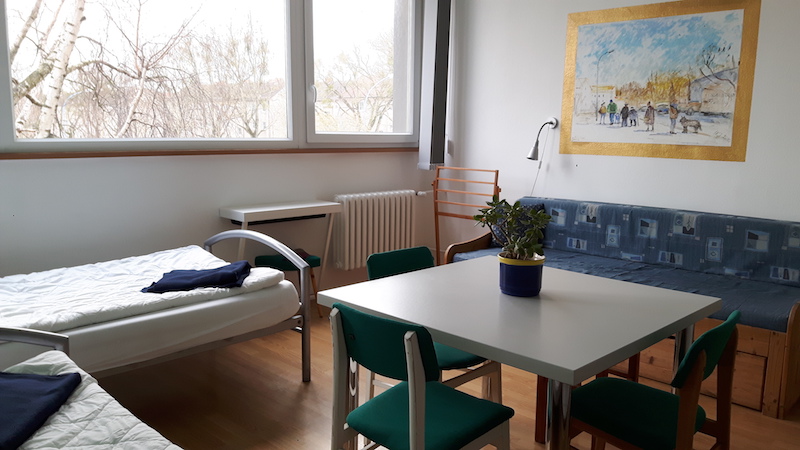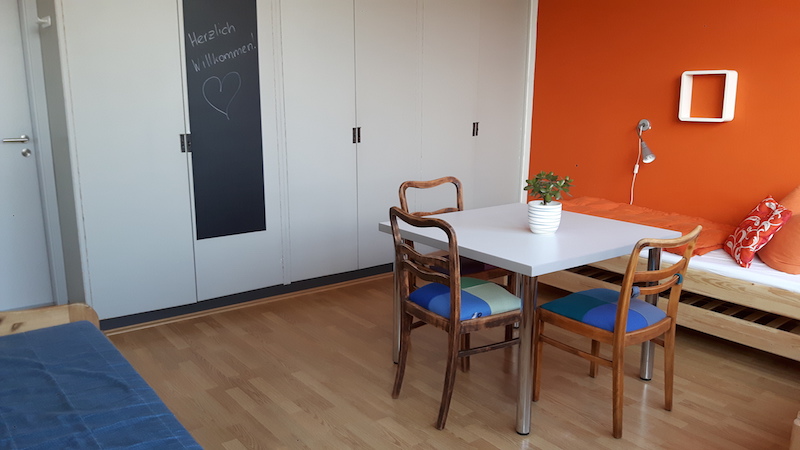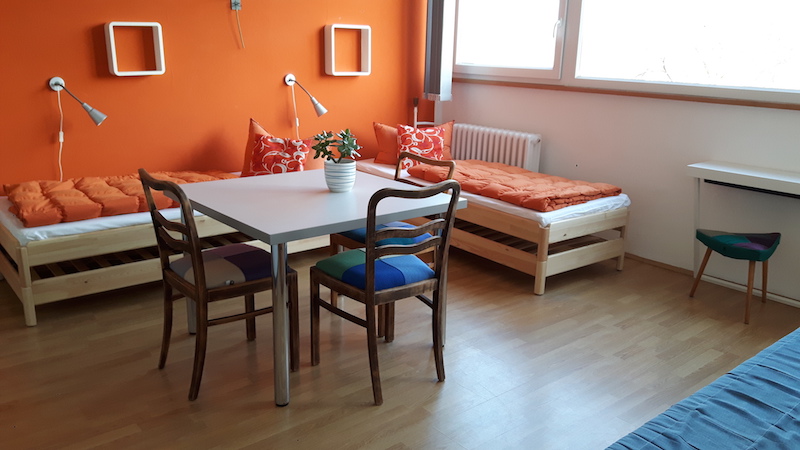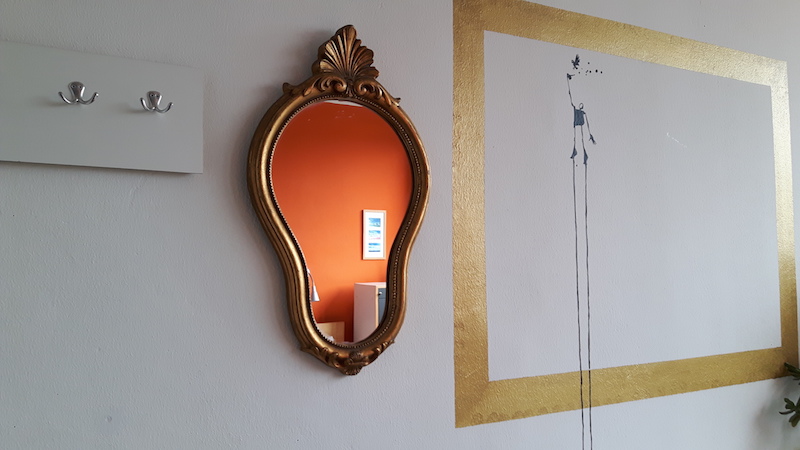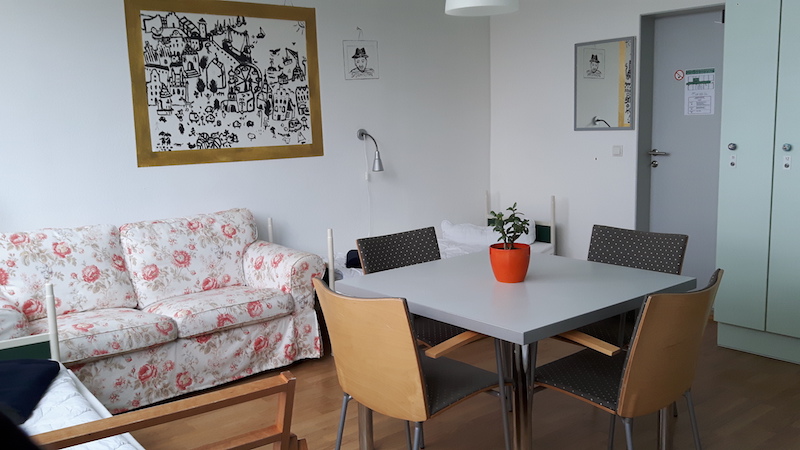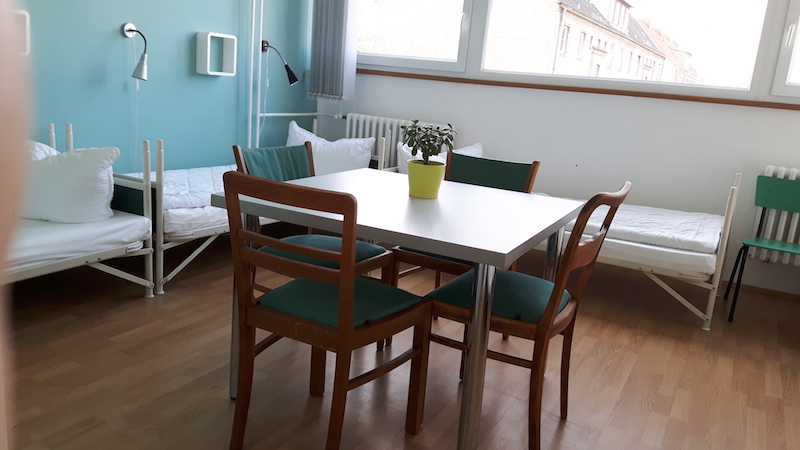 Services included
WLAN
Bicycle Garage lockable
Parking infront of Hostel
Parking with Motobikes at Hostel Area
Extra Services
Breakfast
11,00 €
Breakfast Children
6,00 €
Packed lunch
8,00 €
Bedlinen ²
7,00 €
Cot for Rent ¹
10,00 €
Towel for Rent ²
2,00 €
Bicycle for Rent ¹
10,00 €
Parking at Hostel Area


16pm–10am per car (limited number)

6,00 €
¹ per day ² per rent
Reductions
children 0–3 years free in parents bed or own travel cot
groups of more than 15 persons 5% discount per person / per bed (except July/August)
Information
All meals included (breakfast, lunch packet, warm dinner) for groups of more than 15 persons booked in advance
Deposit: We request that groups leave a deposit of € 15 per person at check-in for settlement in case of damages.